5 Questions to Ask HCM Vendors Before Selecting Payroll and HR Technology.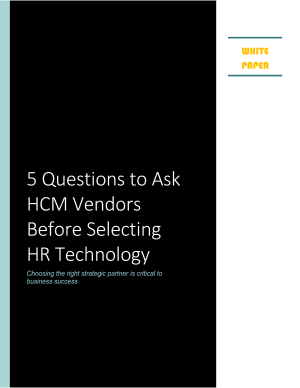 Find a Trusted HCM Partner
5 Simple Questions
When evaluating solutions, you should also be looking for a trusted partner who understands your unique business needs.  So how can you evaluate whether an HCM vendor is the right strategic partner for your organization? Download this resource to reveal the five simple questions can help you uncover the DNA of the solutions you're evaluating and determine a shortlist of vendors who can offer you the level of service you require today and grow with you in the future.