Technological advances paired with the current health climate have redefined the workday for many organizations and their employees. Having a flexible working environment has become a popular option, and in some cases, a necessity to keep a business afloat. Many companies have had a lot of success implementing flexible arrangements in the workplace. For companies with employees who are no longer forced to come to the office and do not have set work hours, turnover has declined and employee engagement has increased.
One popular way employers are introducing flexibility to their workplace is through flextime scheduling. Flextime is a flexible schedule option in which employers allow employees to customize their schedule within a certain range of hours. As the percentage of companies offering remote work rises, flextime is becoming a popular option being offered by employers. Listed below are three ways organizations commonly structure flextime.
Example #1
In this format, employees must work 40 hours per week and be present between 10 a.m. and 2 p.m. daily.
Example #2
In this format, employees must work 40 hours per week and no more than 9 hours per day.
Example #3
In this format, employees must work 40 hours per week on their own terms.
Benefits of Offering Flextime
Providing flextime as a scheduling option for employees has many benefits. Arguably, the most important and attractive benefit of flextime is work-life balance. Employees may have all sorts of conflicts in their personal lives that don't allow for a typical 9-to-5 day, such as dropping off or picking up children from school, going to doctor's appointments, running errands or working a second job. Flextime also lets employees avoid driving to and home from work during rush hour. For employees with long commutes, any effort to avoid sitting in traffic is welcome. Giving employees flextime allows them to schedule their lives around work without sacrificing work productivity. When employees are free to get their personal objectives accomplished, while still working full time, they are free to focus on doing the job at hand, rather than worrying about their personal lives and how they'll get everywhere on time.
Flextime Considerations
It's also important to create a written flextime policy that employees and managers must follow. Flextime can be offered to anyone, but it must not discriminate. While flextime is a good option for the overwhelming majority of positions, it can be difficult to offer flextime to customer-focused positions. This is especially true when they're expected to be at the office during certain hours to operate phones and respond to customer emails. Employers can limit flextime to certain situations. The best place to spell out a policy like this is in your employee handbook. Remember, all arrangements must comply with the Department of Labor's Wage and Hour Division laws.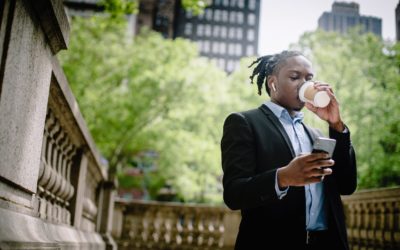 Create customizable, automated schedules that coordinate labor with demand for more efficient scheduling.