Employee engagement is an extremely powerful force that has the potential to impact an organization's trajectory. According to Gallup, 70% of workers in the United States are not engaged. Since high engagement can lead to success, while low engagement can harm productivity, this statistic should be alarming to employers.
Engaged employees are more than just satisfied with their jobs, they are committed to the company and its goals. They have passion, pride and energy for their work and their organization, and are willing to go the extra mile on a regular basis. Employees who are truly engaged stay because they enjoy their work and support the company.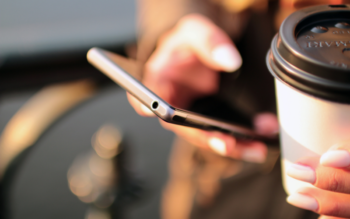 A rather new way organizations are seeing huge changes in engagement is through the use of technology and mobile apps. And with many organizations increasing the use of remote work during the COVID-19 pandemic, there is increasing pressure for organizations and employees to adopt technology and tools needed for collaborating, communicating and working from a distance. Here are three of the main ways Technology is improving employee engagement.
Communication
With the advancement of technology, communicating continues to become easier and easier. It is essential that employers take advantage of these tools to improve communication and collaboration efforts in their organization. Utilizing a mobile app is an efficient way to keep employees connected throughout the day, even from a remote workplace.
HR Operations
Process improvements and technology can streamline workplace efficiencies for HR leaders. Software can help ensure compliance, privacy, and accuracy of sensitive employee information. HR workflow automation can help ease tasks, improve accuracy, increase employee engagement and more. Challenging workflows like onboarding, offboarding, employee information, PTO requests, and project planning could be revamped with automation and software.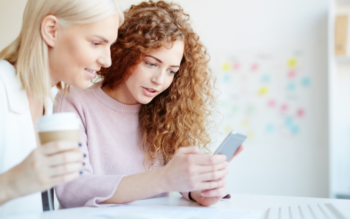 Employee Autonomy
With the current state of the COVID-19 pandemic, flexibility and accommodation are essential to keep organizations running smoothly. With many employees working remotely, mobile apps and other software allow for more flexibility in many day-to-day aspects, mainly scheduling and task coordination.
Organizations thrive on the engagement and contributions of their employees. It is essential that companies adapt to the ever-changing landscape of technology along with the current climate of the world to keep employees happy. Mobile apps and software are no longer a luxury; they are a necessity. If you are looking for a place to start integrating software into your workplace,
Book A Demo
with us today.